Orchestly's simple, reliable expense reimbursement template
Here's a sample blueprint for an expense reimbursement process using Orchestly. Your own expense reimbursement workflow can be customized, depending on your organization's size and needs.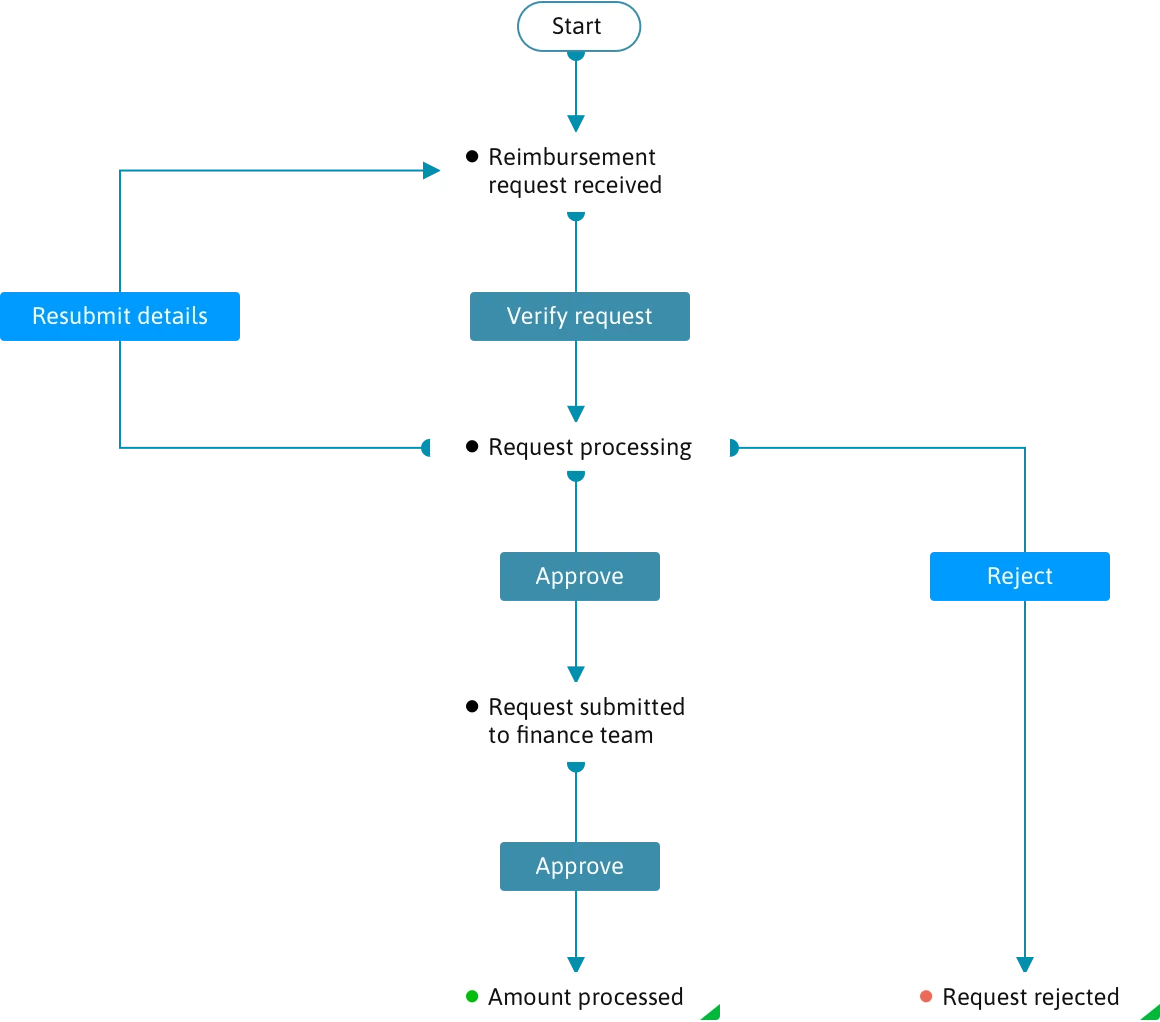 Benefits of using Orchestly
At startups and smaller companies, the expense approval process is a small one—but that doesn't make it any easier in the long run. During audits, managers and finance teams often struggle to collate and organize the receipts they've received over the year. And at larger organizations, this process is much more structured, but with the higher number of employees and constant requests, the process is just as difficult.
Regardless of your organization's size, here's how you can benefit from using Orchestly to track your expense reimbursement process:
What

How

Eliminate paper receipts and handwritten forms

Upload a picture of your receipts, enter the requested details, and click submit. A new reimbursement request will be automatically created and assigned to the finance team.

Automate approvals for claims under a certain amount

Set up auto approvals for smaller expenses, and trigger escalations when a large amount is entered in a claim request.

Stay audit-ready

View every detail about every reimbursement request from the jobs page.

Request or submit new details with a click

Well-defined blueprints let you go back to previous stages and fields to capture information.

Ensure prompt communication

Automated notifications keep you in the loop throughout the process.

Deliver payment requests

Use widgets to automatically send data to another application or system once the reimbursement request is approved.

Identify process barriers and make necessary changes

Get detailed insights about everything from processing time for individual claims to overall payout time, using the reports feature.