Revamp your hiring process
We know different teams have different ways of doing things. Here's a sample, but what you use can be simpler or more complex, depending on your needs.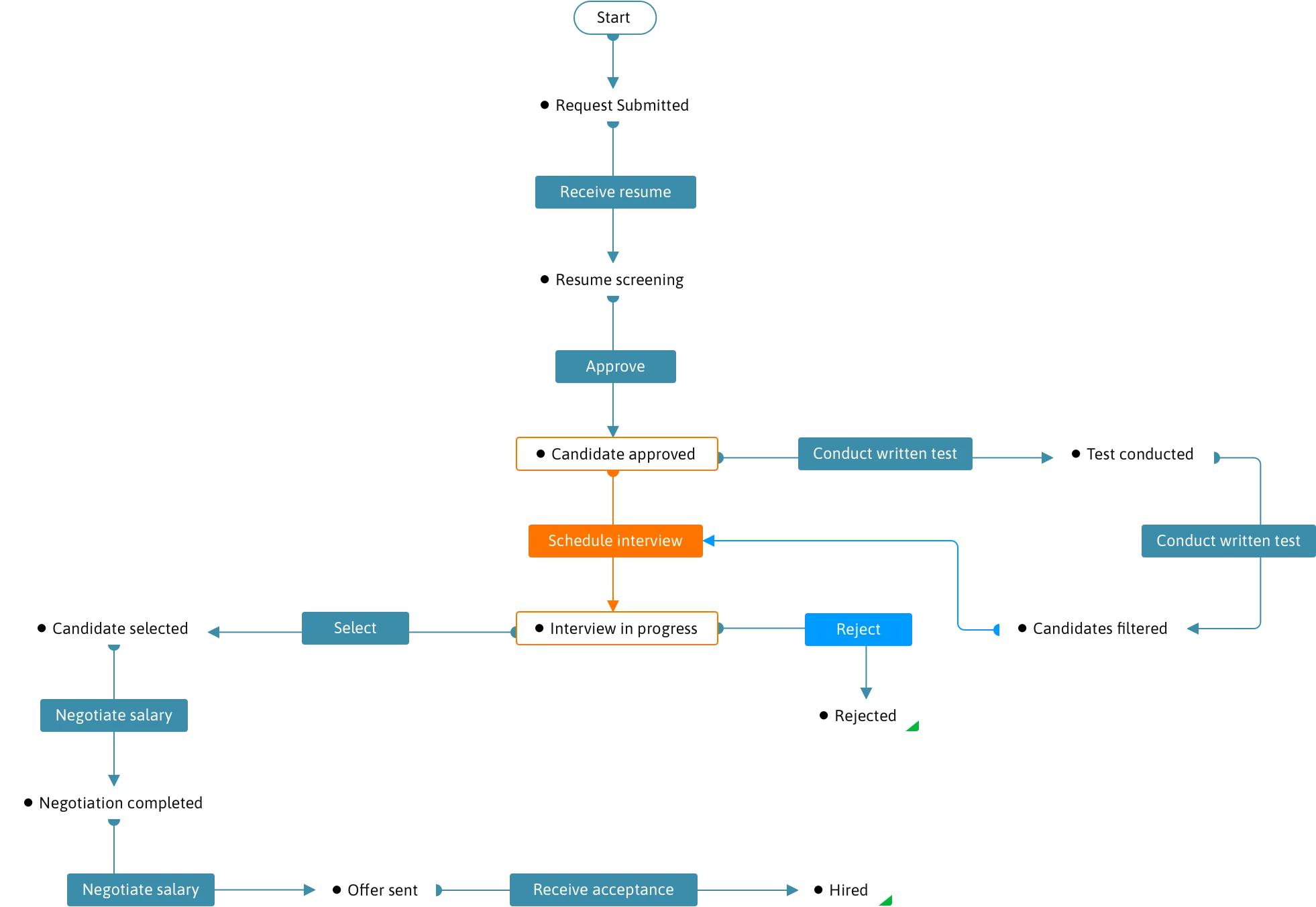 How will a cloud-based workflow automation tool like Orchestly benefit your hiring process?
For hiring managers
For management
For candidates
For hiring managers
01

Achieve process efficiency

Create templates and eliminate the need to type out and send individual emails to every candidate.

02

Minimize human errors

By automating most of the process, eliminate errors like sending emails to the wrong person or missing an important message from a candidate.

03

Automate notifications

As the hiring process moves through different stages, send immediate, automated notifications to the DRI of every stage.

04

Salvage time

Save labor hours that would otherwise be engaged in tracking, typing, notifying, or searching.

05

Track effortlessly

At any point in time, with a few clicks, find out what stage the process is in and who it's pending with.

06

Automate actions

Use automation for various tasks, like sending emails or rejecting candidates who don't accept an offer within a set time.
For management
01

Simple or complex, complete it on time

No matter what role, or how many vacancies your organization is looking to fill, set up your hiring on Orchestly and you'll stay on schedule.

02

Fewer resources, better process

Minimize the amount of resources involved in the hiring process, without compromising on process efficiency.
For candidates
Communicate promptly with candidates about written tests, interviews, and job offers.