Drag and drop
Break down your process into detailed stages, however simple or complex they are. Just drag and drop to create them in our intuitive process builder, and test them with the process validation feature.
DRIs for every stage
Ensure accountability by determining who's responsible for each stage. Whether individuals, roles, or teams, everyone will know exactly what they need to do.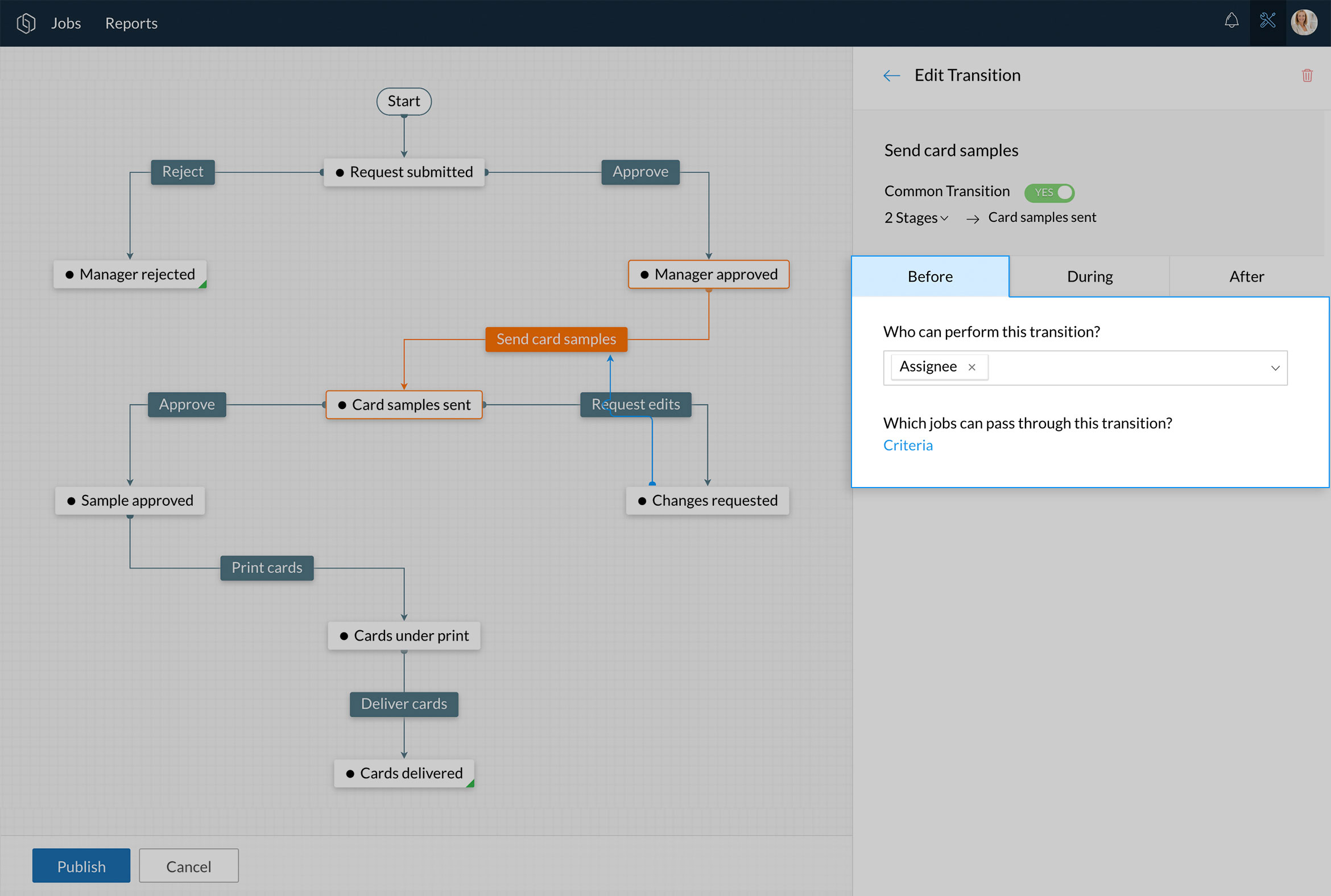 Automate the flow
Sometimes your process can move in different directions, and which path it takes will depend on certain conditions. A travel process could have a stage where the distance of the request automatically determines whether a bus or flight is booked. Blueprints allow you to specify this kind of conditional processing.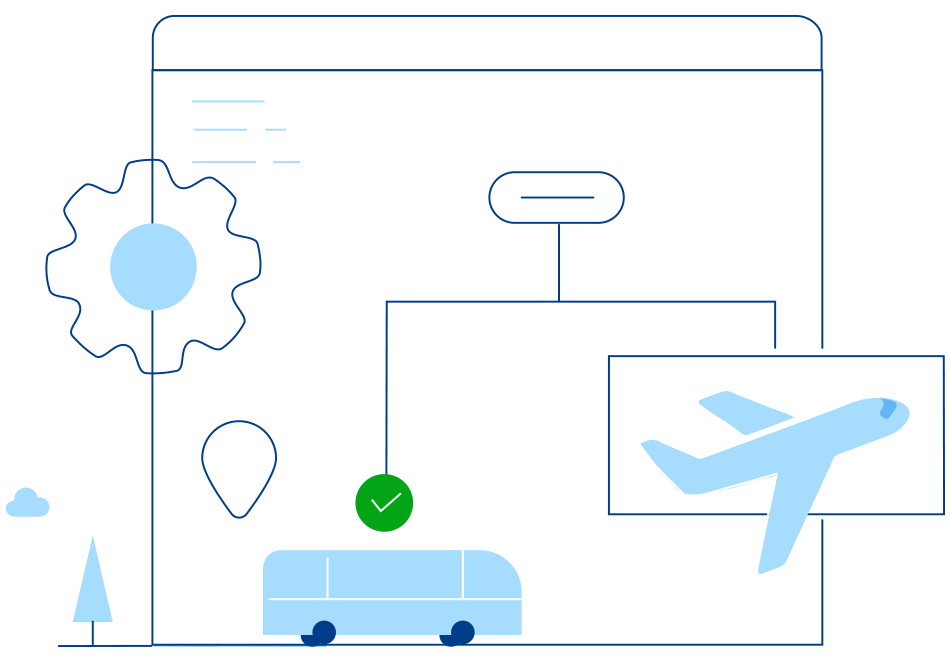 Inputs in real time
When submitting a press release for approval, you need to attach the draft. When rejecting a proposal, you have to give your reasons. Get the attachments, comments, and any other data you require—as you need it, during the process.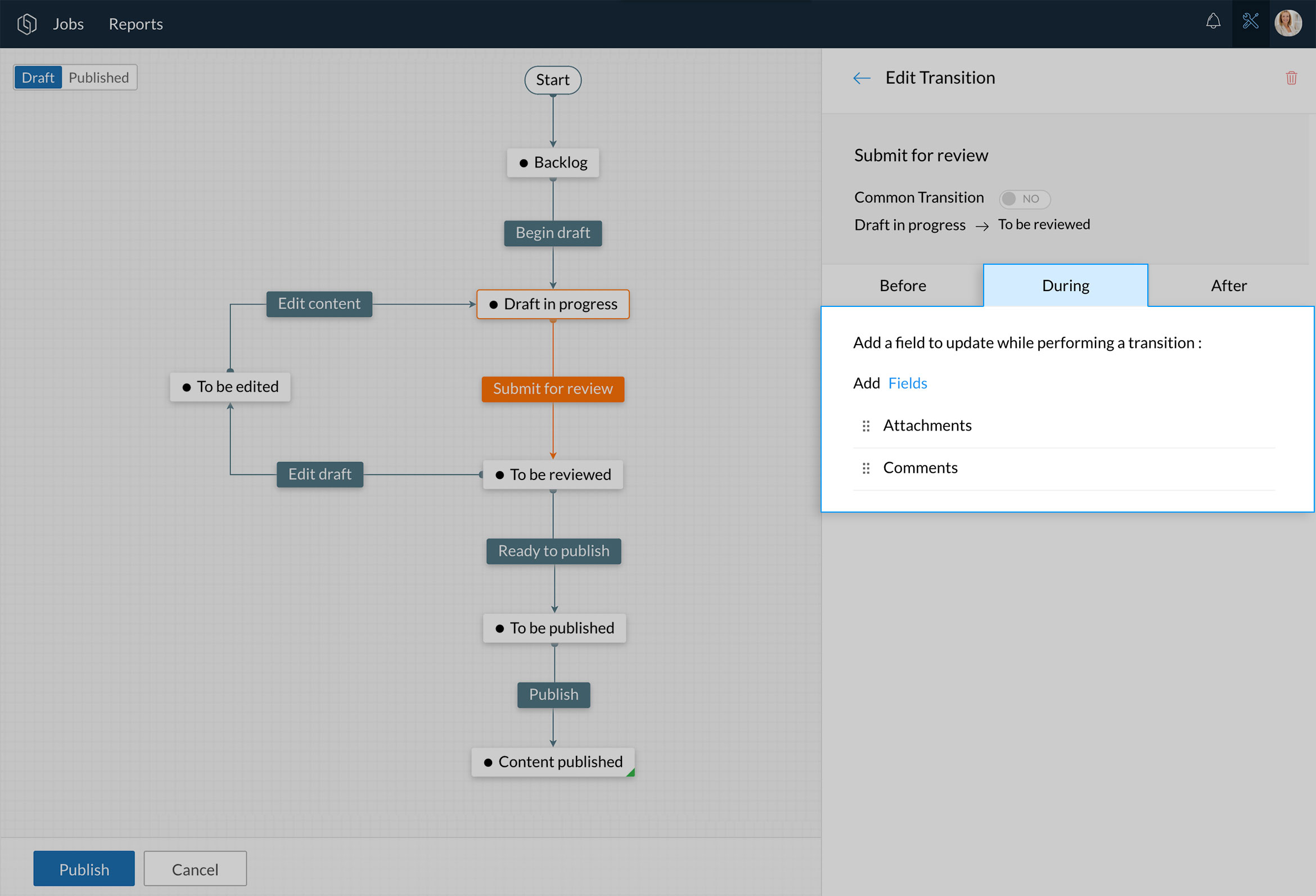 Automate actions 
Automate actions that need to be done after a particular stage is completed. Send relevant notifications by configuring context-based emails and saving them as templates for future use. Update process fields, and push and pull data from other apps you use, with webhooks and custom functions.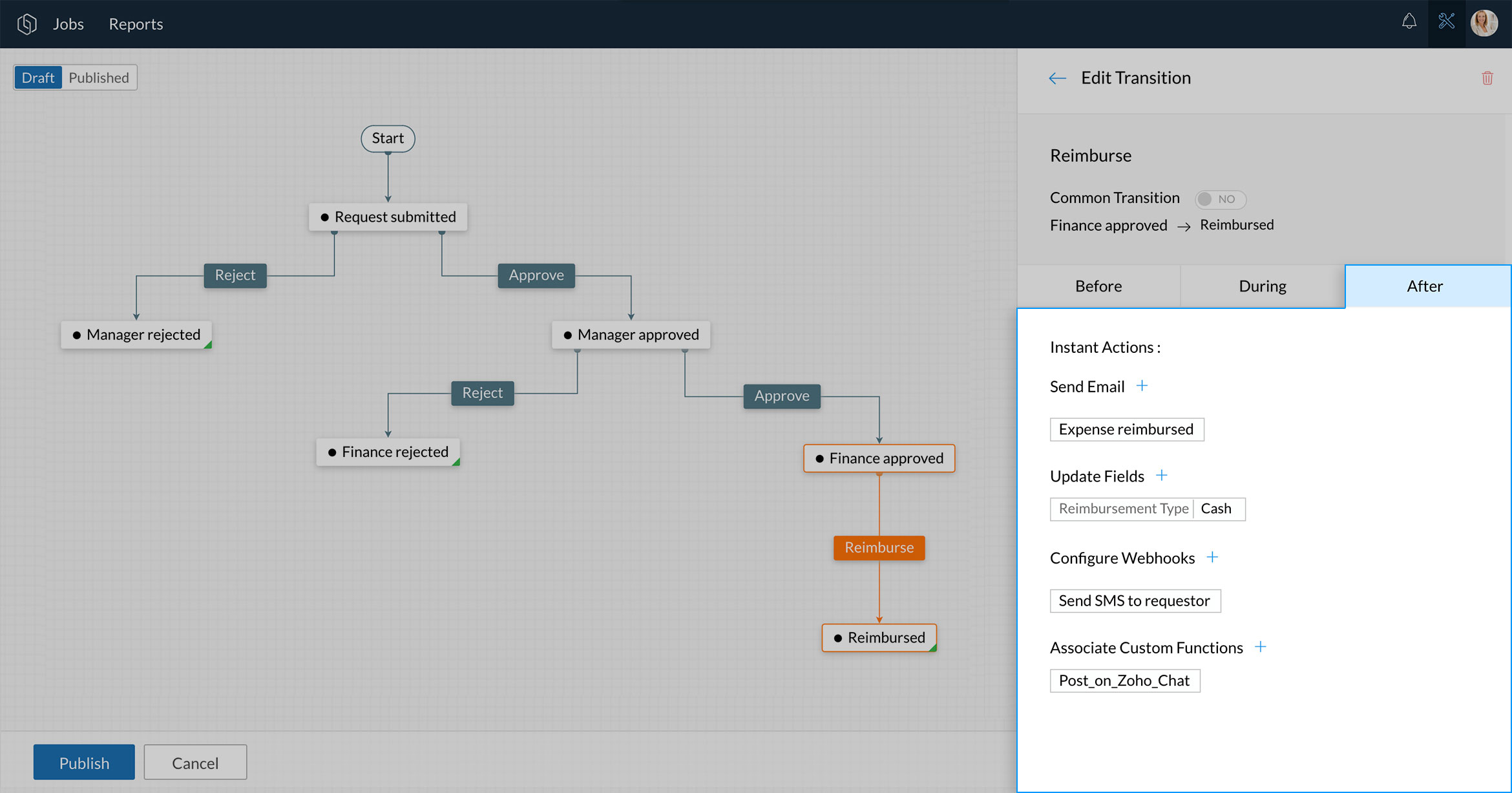 One form. Multiple processes.
For every service you create, you can have multiple blueprints associated with it. If every department has a different hiring process, but the data collected is the same, you can create a service that automatically routes the form to the correct department's process.