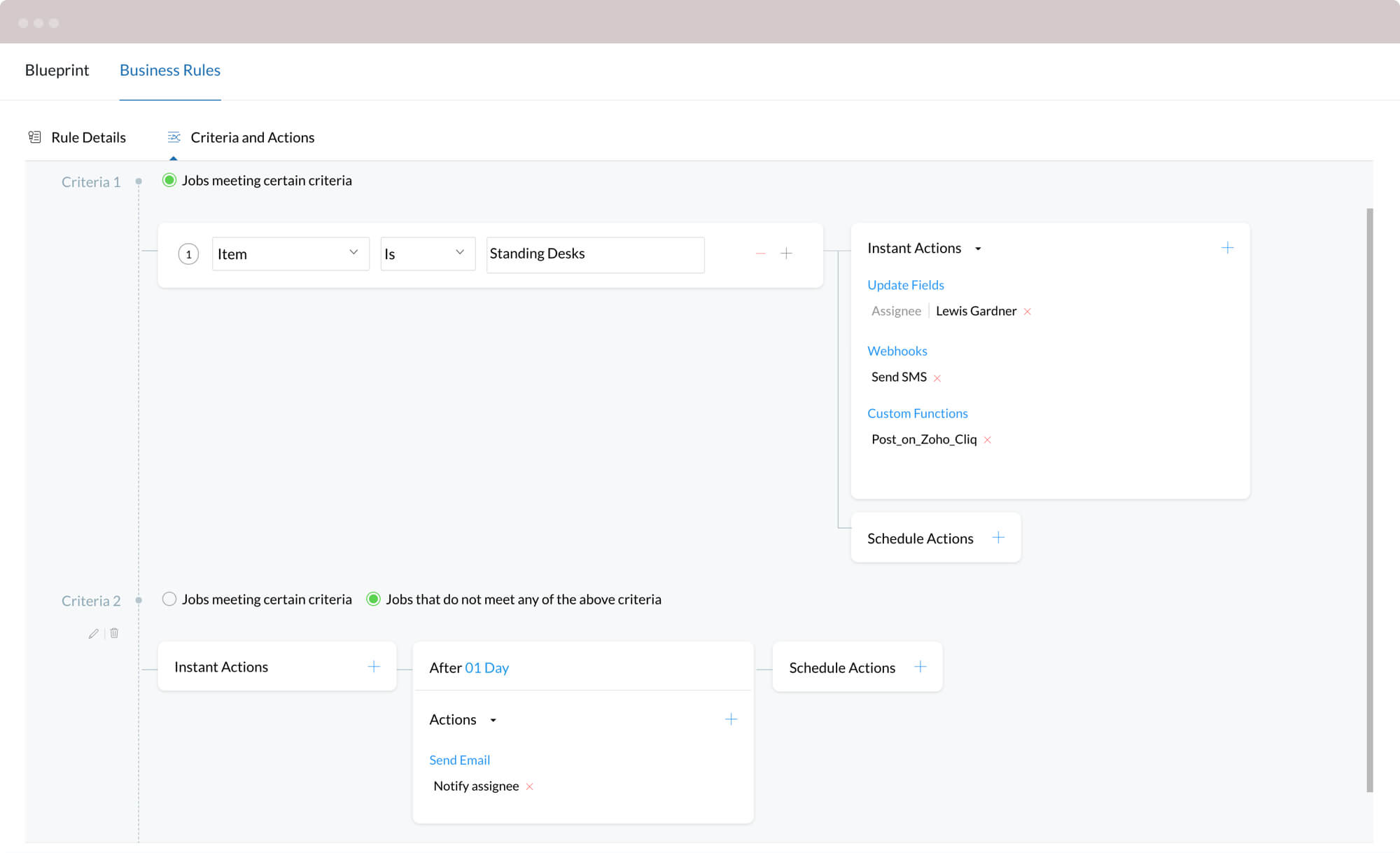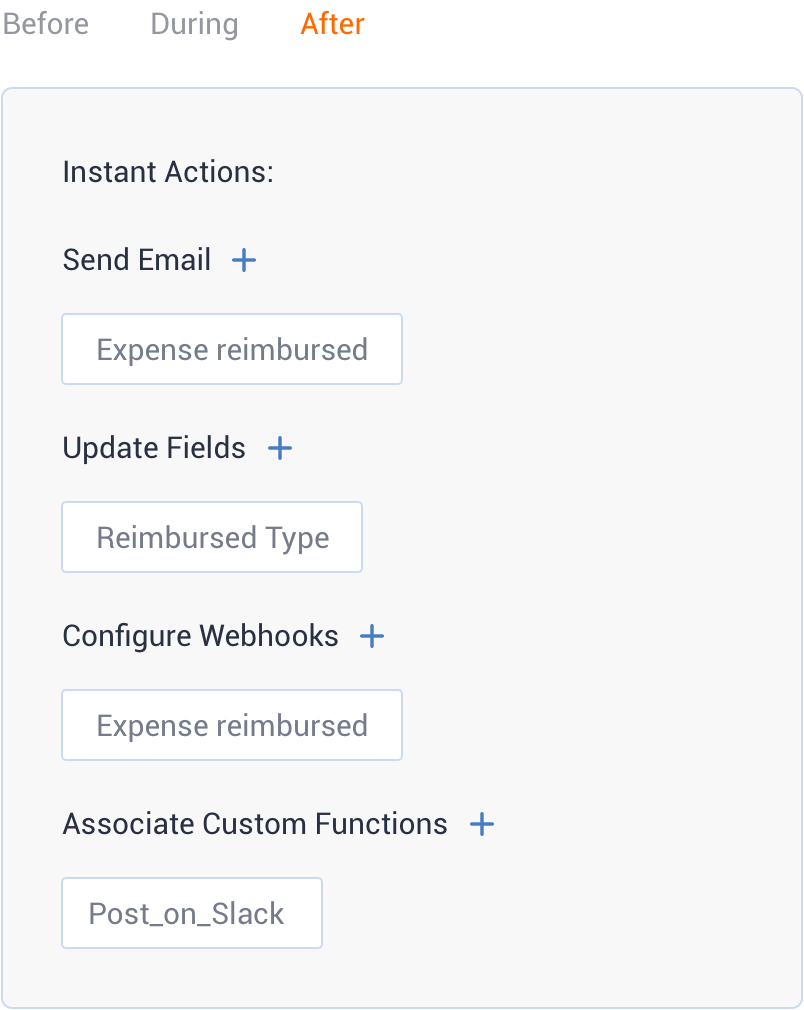 Automate post-stage actions
Automate the actions that need to be done after a particular stage is completed. Send personalized email notifications, update process fields, and push and pull data from other apps you use, with webhooks and custom functions. You can set up these actions to be executed immediately after a stage is completed, or schedule them for later.
Make decision-making easier
Sometimes your process can move in different directions, and which path it takes will depend on certain conditions. Purchase orders might need Finance's approval if it's above a certain amount, while the procurement team handles everyday requests. You can automate this kind of conditional processing when building your workflows.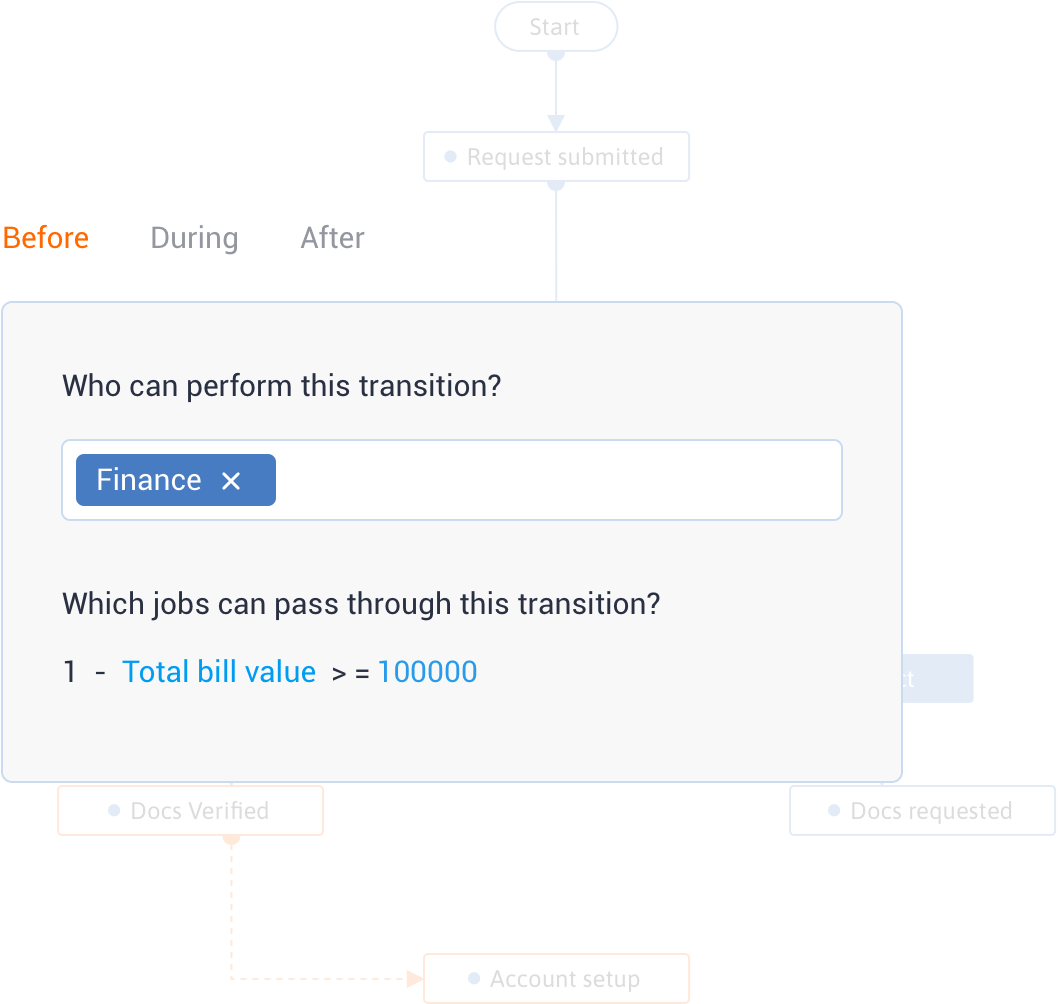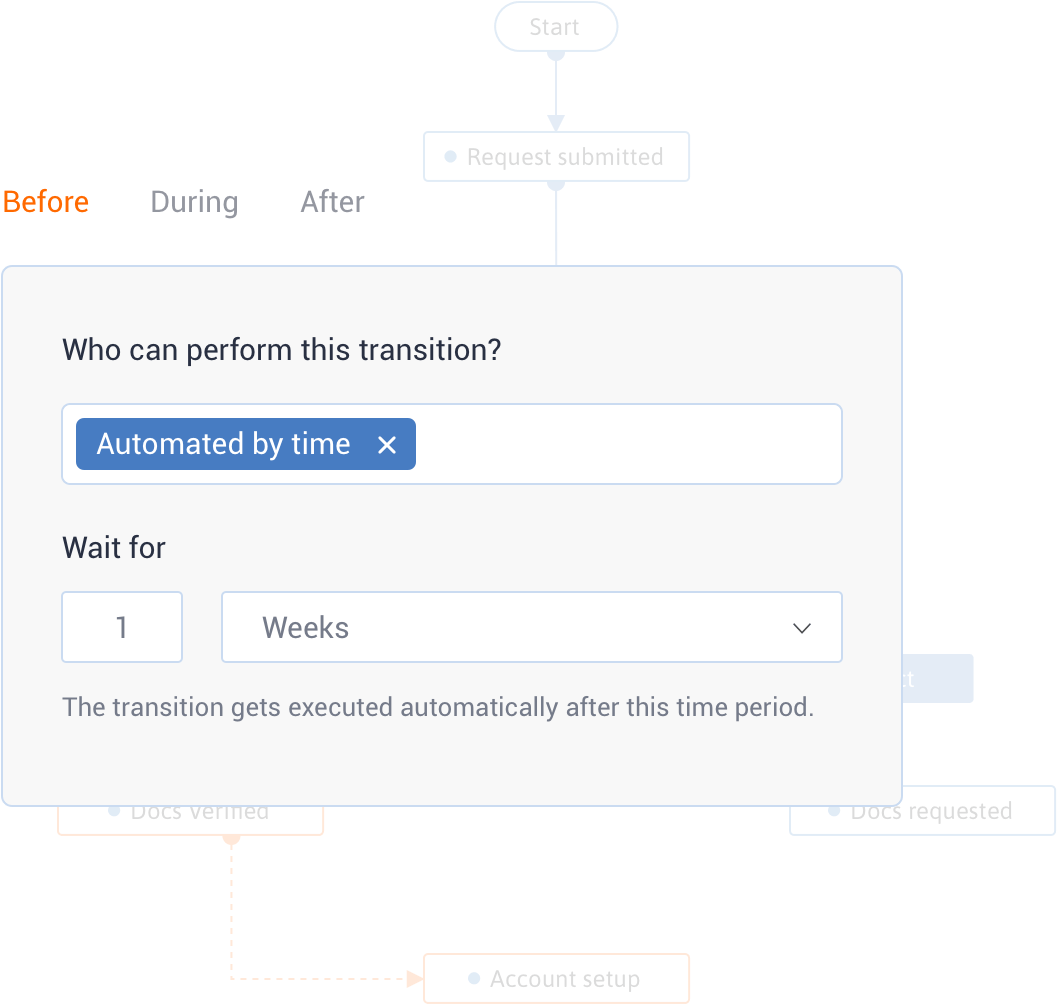 Reduce manual labor
Automate sections of workflows that don't require manual intervention, based on set conditions or time. For example, while hiring, you may want to wait a week for a candidate's reply before automatically closing the process as a no-show.
Influence process behavior
You're working on a travel request, and you want to be notified if the dates suddenly change—or every time a high priority expense request is submitted, you want it automatically assigned to the Finance team manager. Business rules allow you to set conditions that apply to all requests, or just specific ones, to influence the behavior of your processes.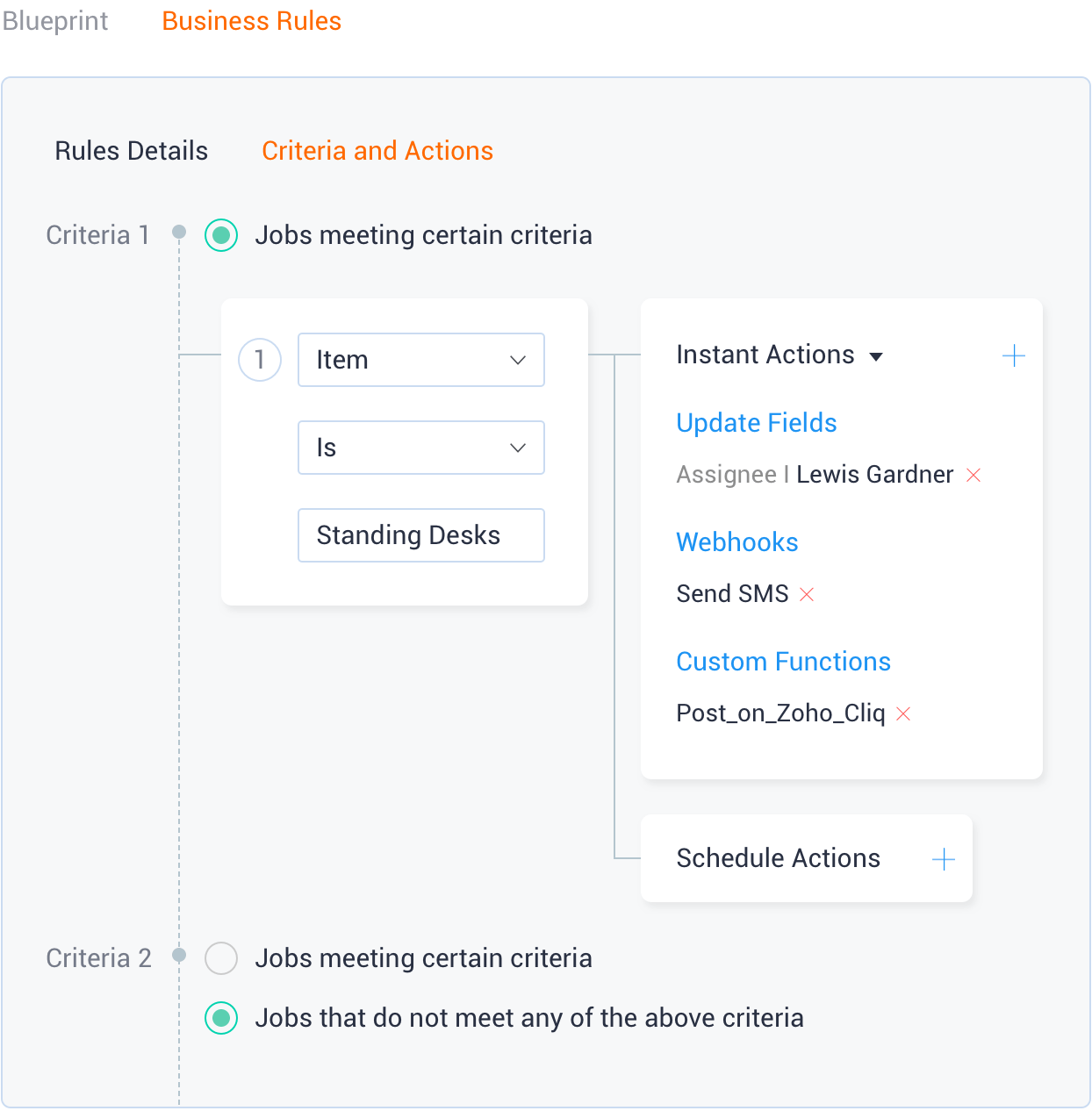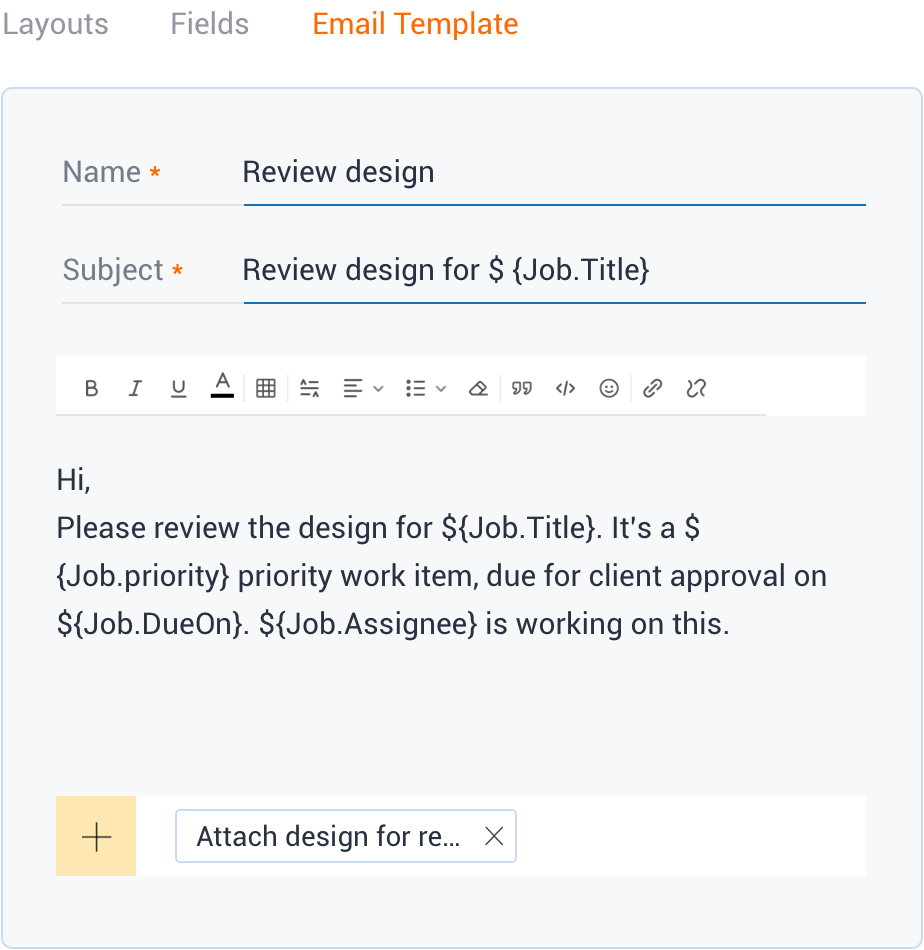 Keep everyone informed
Send relevant notifications by configuring context-based emails and saving them as templates for future use.
Deliver on time with Service Level Agreements (SLA)
A delivery service may commit to an average delivery time of 3 days, and refunds if deliveries take longer than 5 days. And reminder and escalation emails can be set with SLAs to ensure you meet these targets.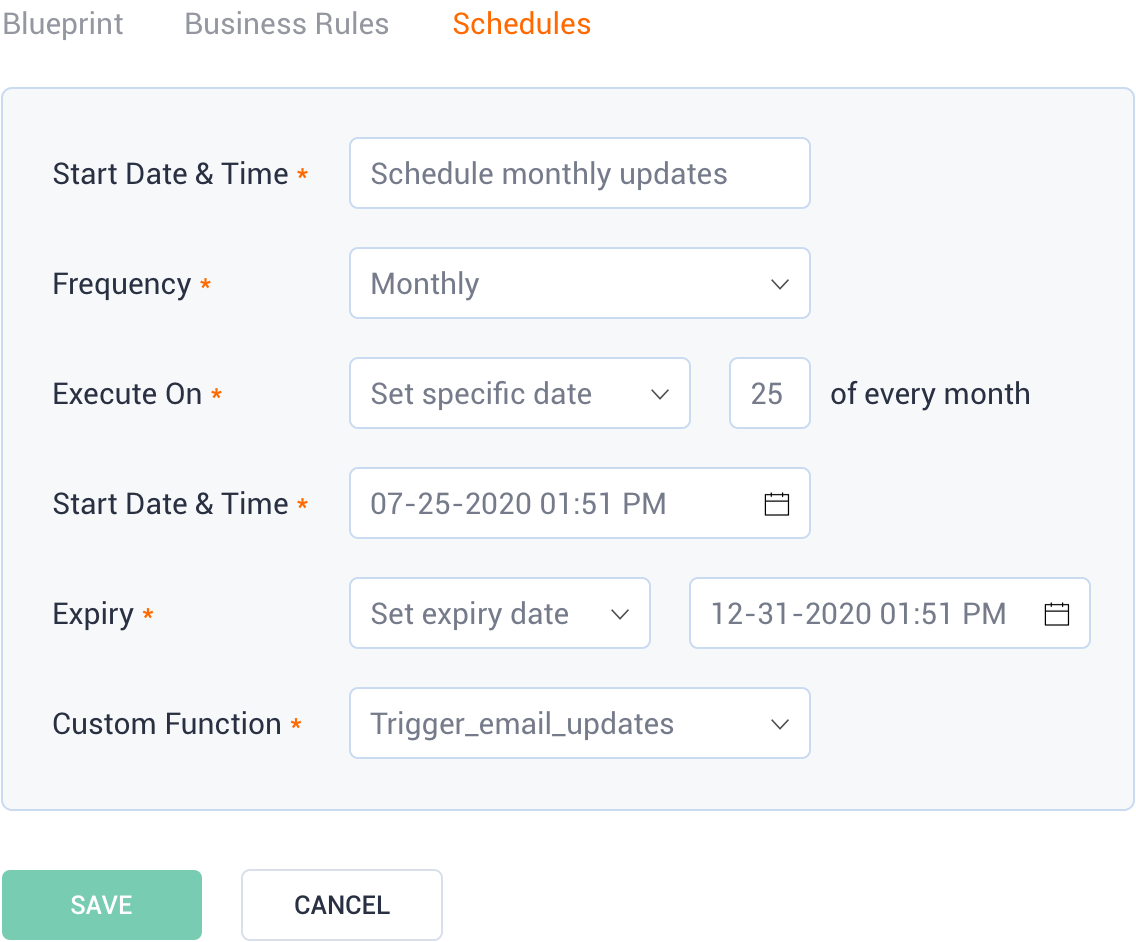 Schedule actions beta
Set up requests, reports, and other actions in advance with Schedules. You can configure them to be triggered daily, weekly, or monthly, depending on your needs.