Complaint resolution process using Orchestly
Here's the blueprint template we created in Orchestly for a generic complaint resolution process. Yours can be simpler or more complex, depending on what you need: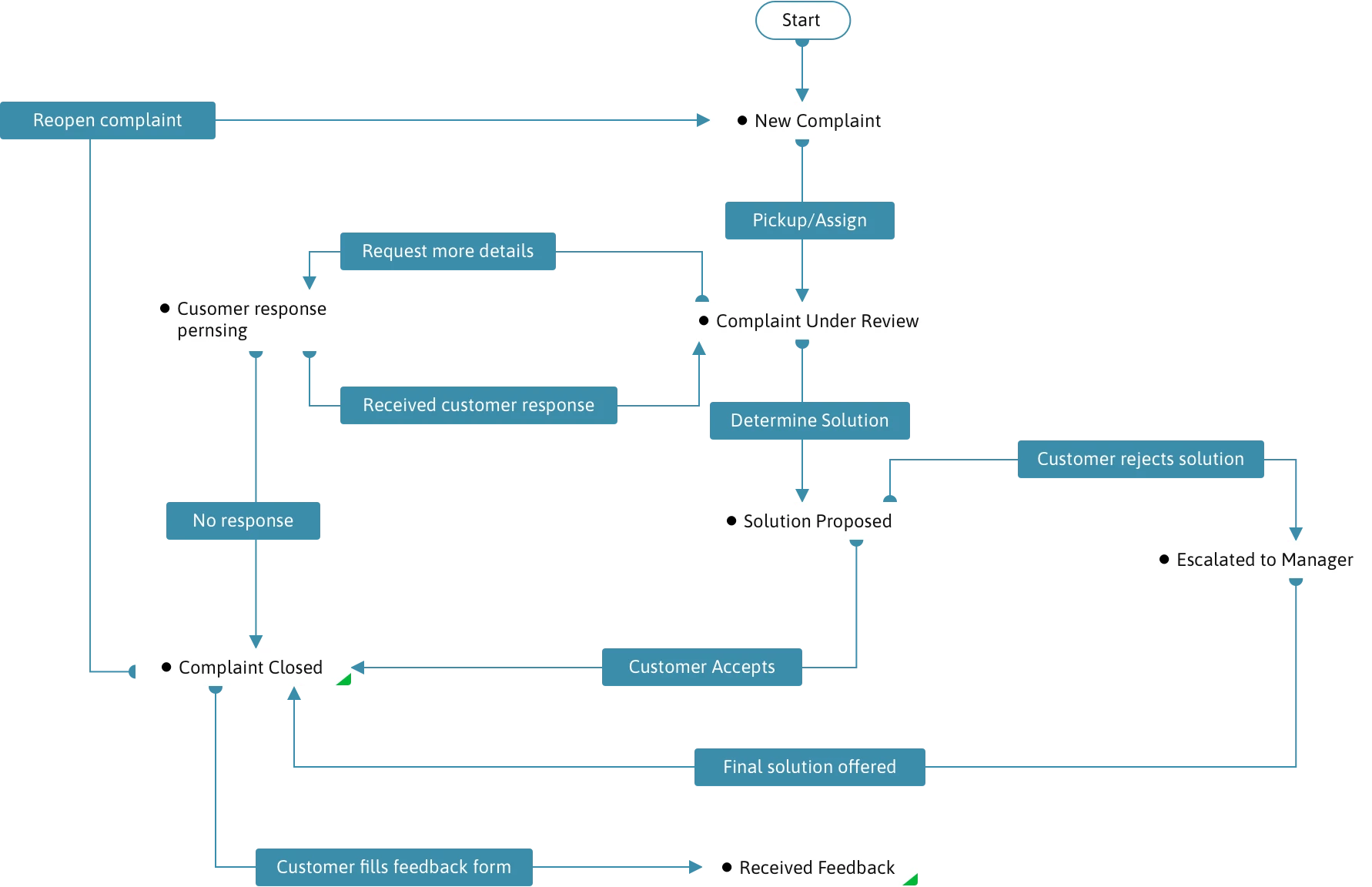 What can Orchestly do for you?
01

Regulate the complaint resolution process

Leverage Orchestly's blueprints to ensure every complaint is handled according to a standard process.

02

Clear backlogs

When customers make a complaint, but aren't answering follow-ups, you can have the case automatically closed after a set amount of time.

03

Prioritize and resolve

Filter complaints based on urgency, severity, or created date to get a more granular view of your workload.

04

Monitor complaints

Track all complaints—unassigned, ongoing, and closed—on a single page, from any device, at any time.

05

Ensure security and privacy

Create roles and permissions for every user, and provide process access to users on a need-to-know basis.

06

Analyze and reopen closed complaints

Even after it's closed, you can see how a ticket was processed, what steps were taken, and reopen it if required.

07

Streamline customer feedback

Send feedback forms to customers automatically, to help improve your process going forward.

08

Automate notifications

Eliminate communication gaps and get real-time notifications for every complaint.

09

Obtain valuable insights

Get detailed reports on complaint statuses, resolution times, employee performance, and customer satisfaction.